Solar Eclipse allows you to take full advantage of all the electricity in your PV system without having to modify it or buy a new inverter.It stores excess electricity produced by the traditional photovoltaic system charging any kind of regular batteries (lead, gel, lithium, etc.) and re-using them when necessary (at night time or when solar irradiation is low). With Solar Eclipse, modification to your existing system is completely unnecessary. It simply connects to the PV modules on one side and to the inverter "grid" on the other. Last of all, four ordinary 12 V batteries, with a capacity of at least 100Ah, are connected.
Solar Eclipse is small, compact and easy to install.
Its structure is made from aluminum for long term durability and offers an IP20 degree of protection.
It features a 16 LED front panel to clearly check the charging status of the batteries.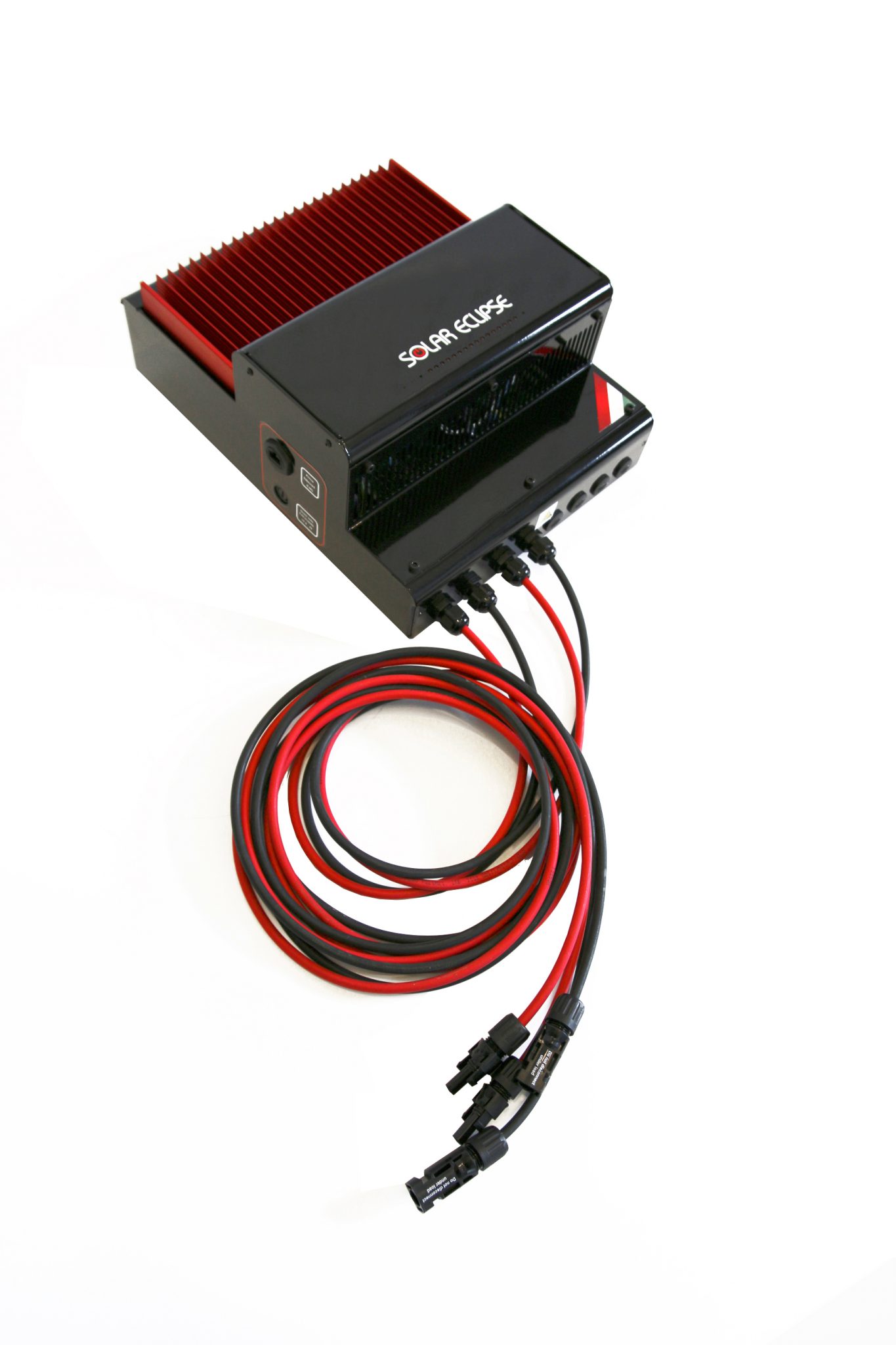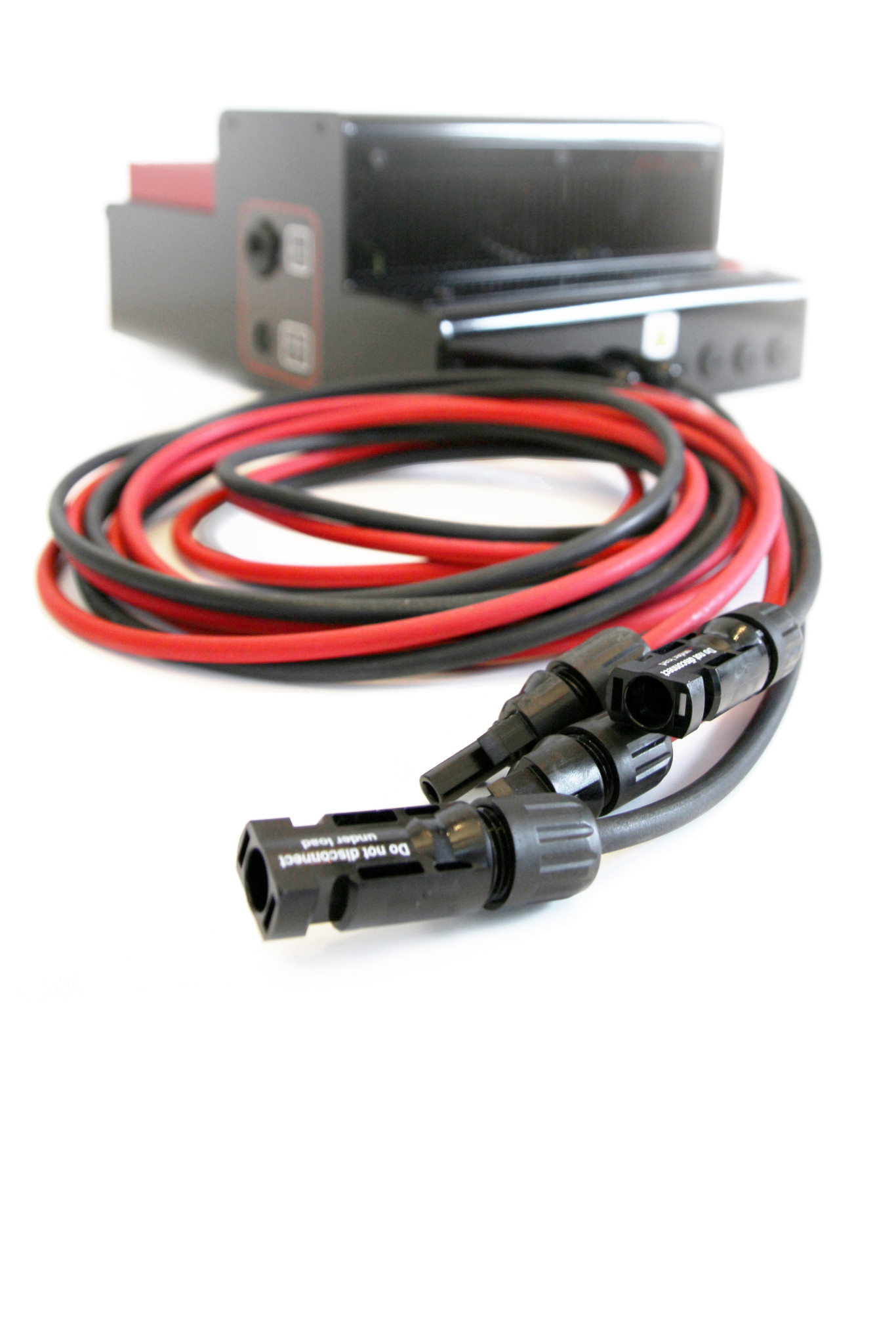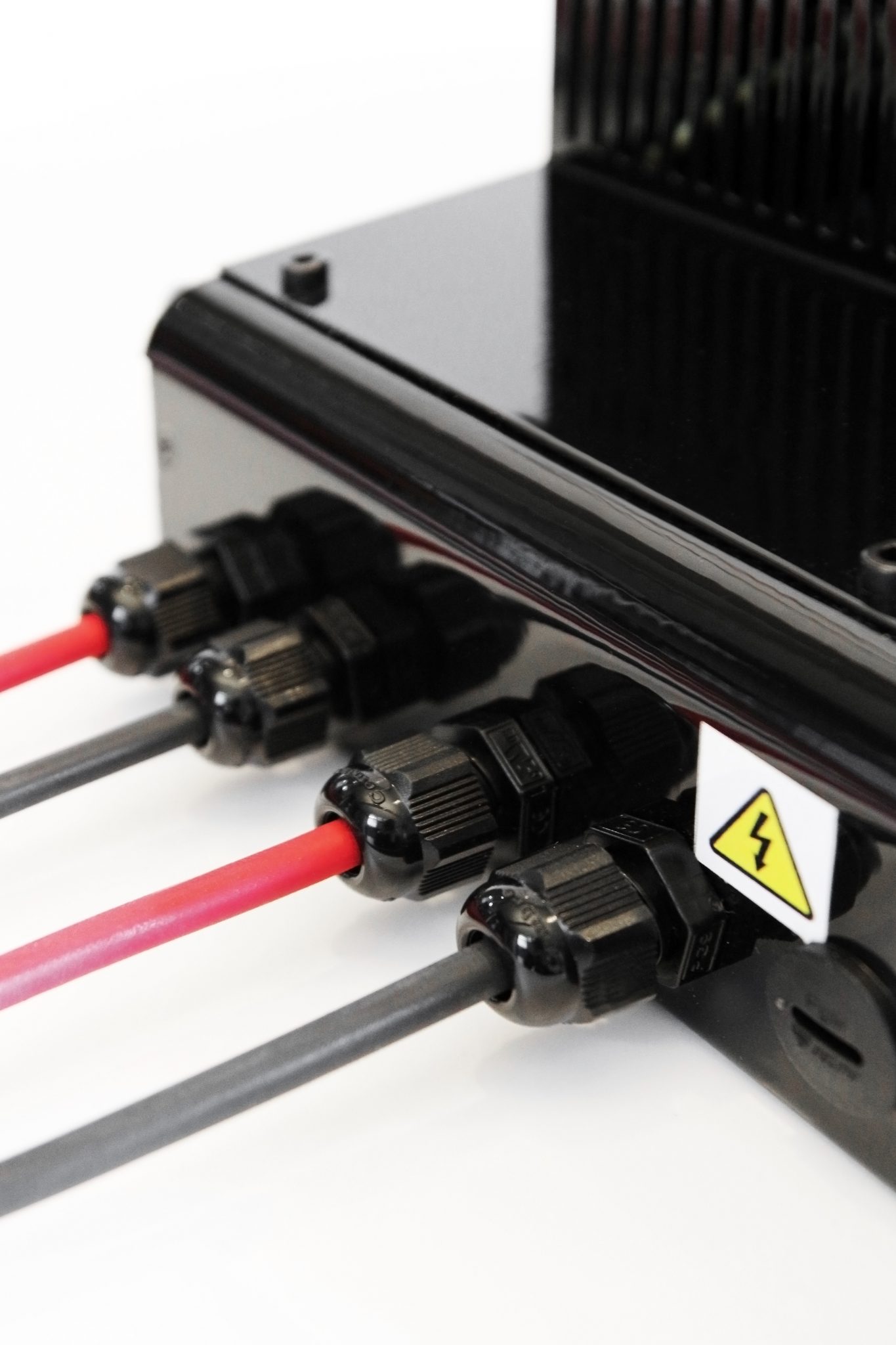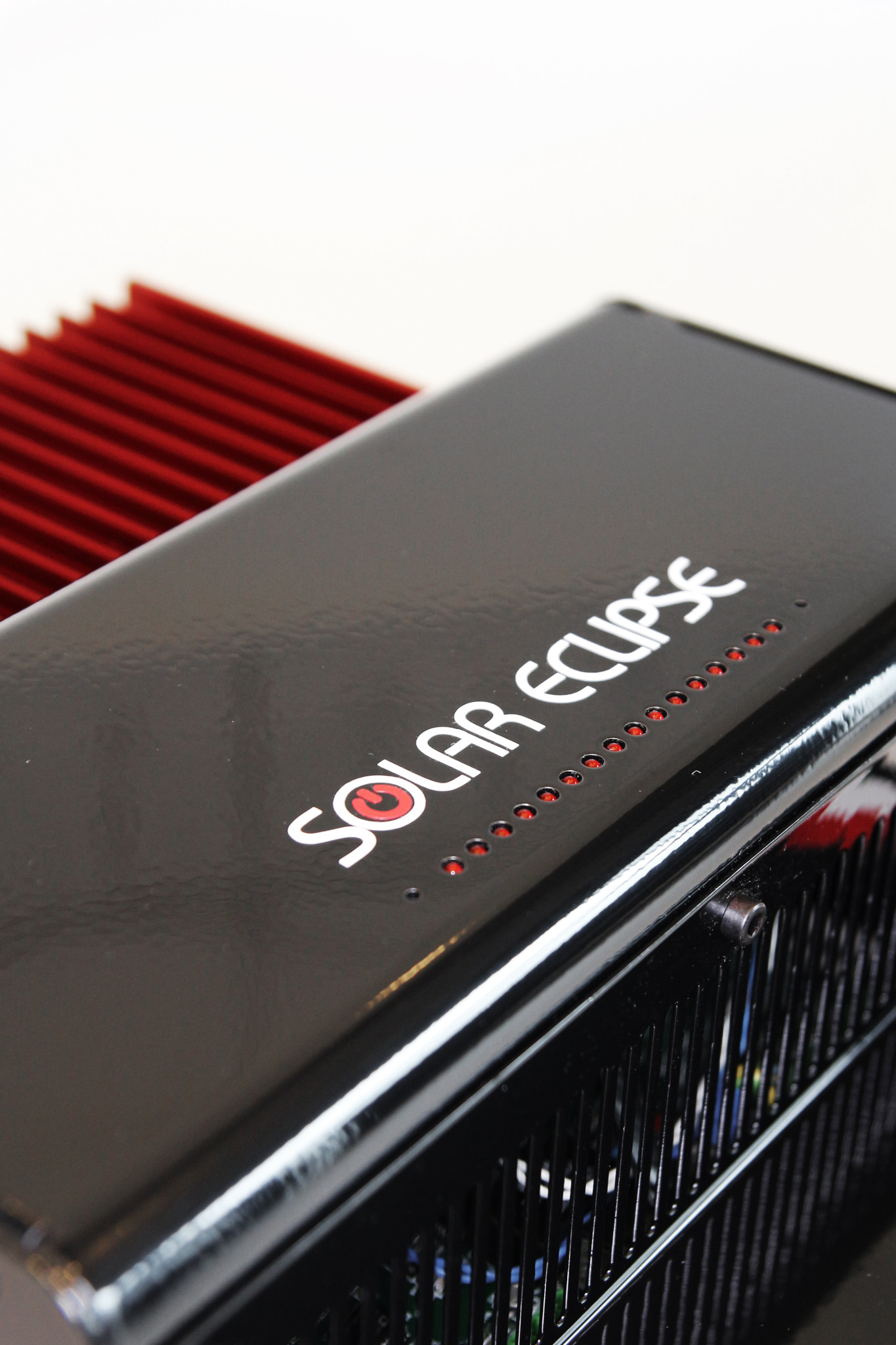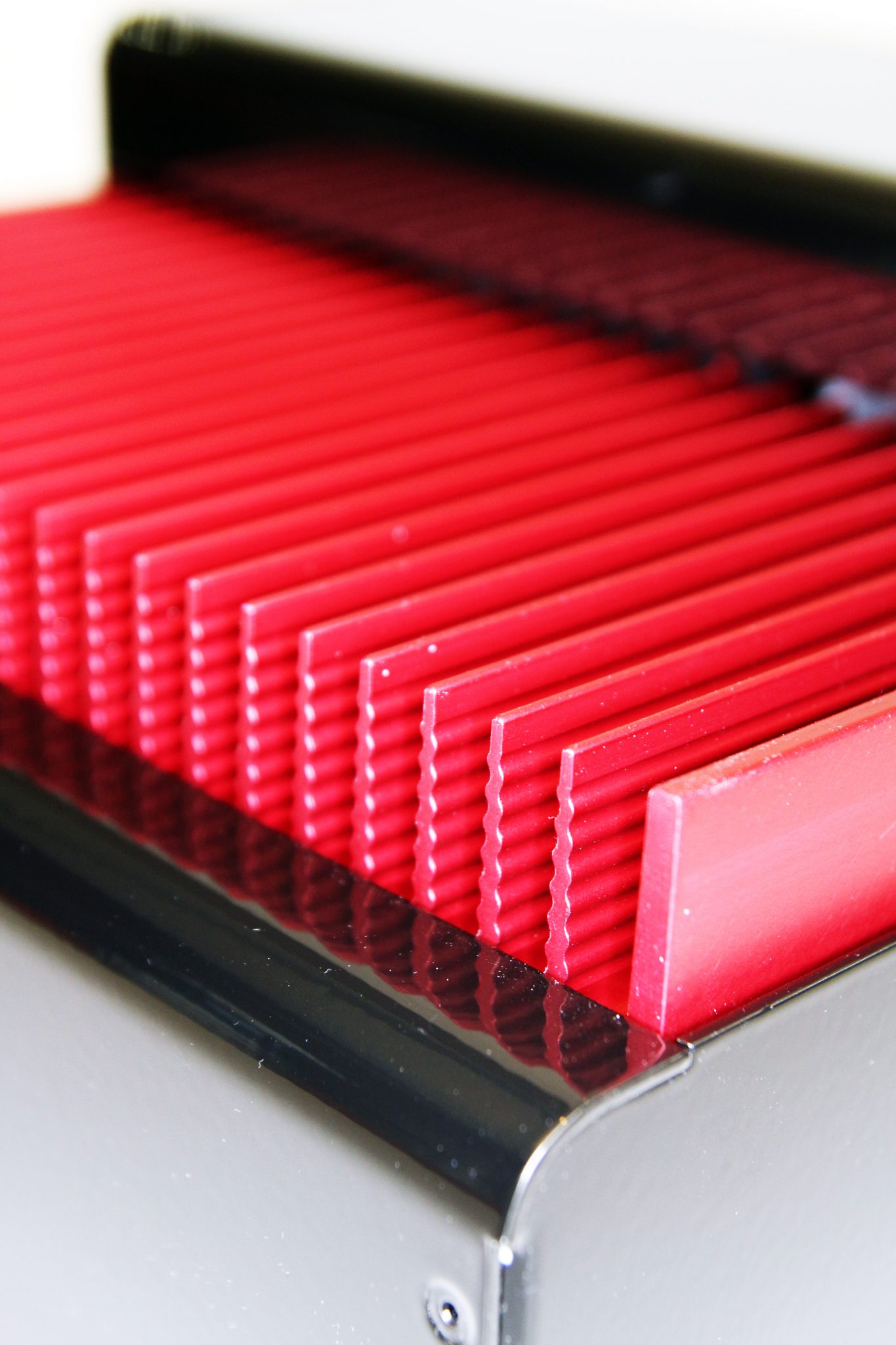 Solar Eclipse is a modular storage system. You can add as many Solar Eclipse as you need to reach the storage power requested. Check the following datasheet to find which model is right for your needs.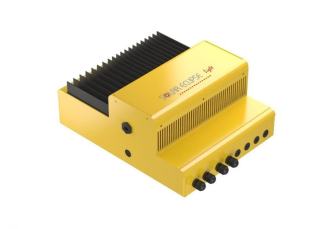 PV INPUT/GRID
Voltage: 150 – 600 V
Current: 17 A
INPUT/OUTPUT BATTERY PACK
Voltage: 40 – 62 V
Current: 15 A
Storage Capacity: 2 to 7,2 kWh
POWER METER MONOPHASE 230 V
6 kW x 1:
6 kW x 2:
12 kW x 1:
12 kW x 2:
POWER METER THREEPHASE 400 V
20kW x 1:
20 kW x 2:
50 kW x 1:
50 kW x 2:
PERFORMANCES
Efficiency: 98%
Stand-By: 100 mA – 5W
Temperature: -20°C / +50°C
Noise: 68db
Protection Rate: IP20
DIMENSIONS AND WEIGHT
Dimensions: 34 x 26 x 14 (cm)
Weight: 6kG
CERTIFICATIONS AND WARRANTY
2006/95/EC Low Voltage directive
2004/108/EC Electromagnetic compatibility directive
2011/65/EC RoHS directive
CEI EN62109-1:2010 / CEI EN61000-6-2:2006 / CEI EN61000-6-3:2007 / CEI EN50581:2013
5 years warranty cover manufacturing defects and any malfunctioning which is not due to incorrect installation or use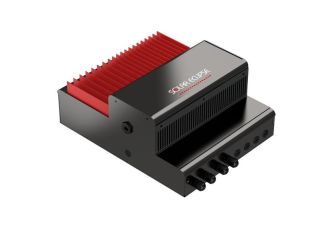 PV INPUT/GRID
Voltage: 150 – 600 V
Current: 17 A
INPUT/OUTPUT BATTERY PACK
Voltage: 40 – 62 V
Current: 30 A
Storage Capacity: 2 to 14,4 kWh
POWER METER MONOPHASE 230 V
6 kW x 1:
6 kW x 2:
12 kW x 1:
12 kW x 2:
POWER METER THREEPHASE 400 V
20kW x 1:
20 kW x 2:
50 kW x 1:
50 kW x 2:
PERFORMANCES
Efficiency: 98%
Stand-By: 100 mA – 5W
Temperature: -20°C / +50°C
Noise: 68db
Protection Rate: IP20
DIMENSIONS AND WEIGHT
Dimensions: 34 x 26 x 14 (cm)
Weight: 6kG
CERTIFICATIONS AND WARRANTY
2006/95/EC Low Voltage directive
2004/108/EC Electromagnetic compatibility directive
2011/65/EC RoHS directive
CEI EN62109-1:2010 / CEI EN61000-6-2:2006 / CEI EN61000-6-3:2007 / CEI EN50581:2013
5 years warranty cover manufacturing defects and any malfunctioning which is not due to incorrect installation or use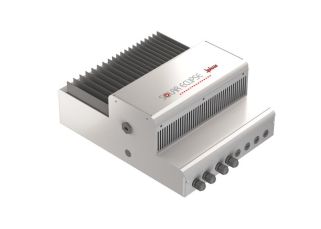 PV INPUT/GRID
Voltage: 150 – 600 V
Current: 17 A
INPUT/OUTPUT BATTERY PACK
Voltage: 40 – 62 V
Current: 30 A
Storage Capacity: 2 to 14,4 kWh
POWER METER MONOPHASE 230 V
6 kW x 1: NO
6 kW x 2: NO
12 kW x 1: NO
12 kW x 2: NO
POWER METER THREEPHASE 400 V
20kW x 1:
20 kW x 2:
50 kW x 1:
50 kW x 2:
PERFORMANCES
Efficiency: 98%
Stand-By: 100 mA – 5W
Temperature: -20°C / +50°C
Noise: 68db
Protection Rate: IP20
DIMENSIONS AND WEIGHT
Dimensions: 34 x 26 x 14 (cm)
Weight: 6kG
CERTIFICATIONS AND WARRANTY
2006/95/EC Low Voltage directive
2004/108/EC Electromagnetic compatibility directive
2011/65/EC RoHS directive
CEI EN62109-1:2010 / CEI EN61000-6-2:2006 / CEI EN61000-6-3:2007 / CEI EN50581:2013
5 years warranty cover manufacturing defects and any malfunctioning which is not due to incorrect installation or use